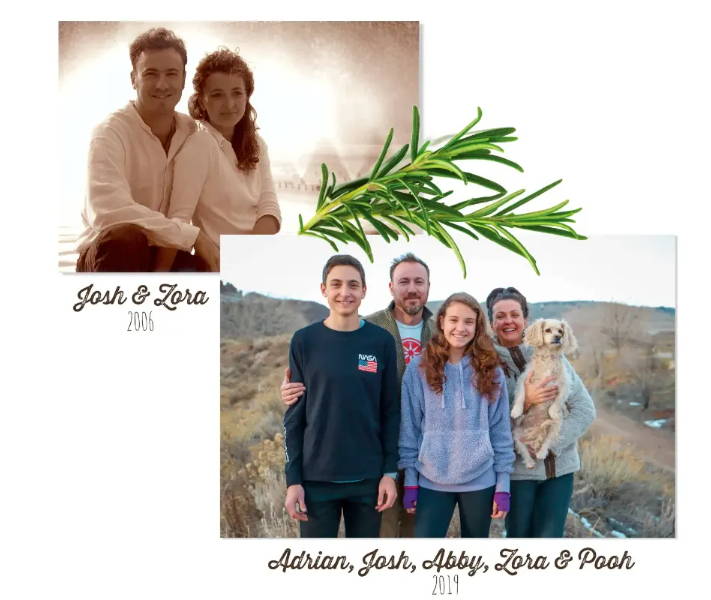 Growing up in the Czechoslovak Socialist Republic, now known as Czech Republic, meant growing up with a close connection to food for young Zora. This wasn't just because at the time there was little-to-no access to processed and pre-packaged foods, but also because Zora is the granddaughter of farmers! Both her maternal and paternal grandparents lived on farms complete with abundant gardens and small livestock as they were easy to keep. She and her brother spent many summers working hard harvesting the orchards, weeding the gardens, and mucking behind the animals.
When it was time to learn to cook, Zora was taught to walk out to the garden, gather the ingredients needed for your meal and begin prepping. There was no concept of running to the store to grab something quickly, it was all home-made, start to finish. This way of living has stuck with Zora and it's what helped inspire our very first products: the BBQ Beef, Parmesan Beef, and the Chili Beef bar.
In 2012, Zora, Josh, their son Adrian and daughter Abby landed in Fort Collins after 9 years of living abroad in incredible places like Czech Republic, Poland, and Cambridge. It wasn't until they arrived in Fort Collins, CO that they were introduced to American "healthy snacks" for their long family hikes.
Zora quickly realized that these bars were all low protein, high sugar and she wanted something better for her and her family and soon she started making the infamous Meat & Veggie Bars. In 2014 Zora introduced the bars to the public at the farmers market near her house and the rest is history…

Why work at Wild Zora? We are not just a family run business in name, our employees are family too. We provide an exciting, accepting, and growth-oriented culture, ensuring our team has all the tools they need to succeed. Additionally, we offer a wide array of benefits when joingin the Wild Zora team:
Medical

Dental

Vision

401K

Monthly free food credits & samples

30% Wild Zora discount

20% ShopAIP.com discount

Full-time PTO

Paid holidays

Flexible schedule

Free coffee/kombucha

Gift cards quarterly to recognize value

Position cross-training available

Promotion from within available
Interested in joining our team? Send us a note as we are always looking for great new team members!